In a new article by MDlinx,  Naveed Saleh, MD, MS debunks some of the recent foods myths about what to eat to keep our bodies healthy.
Myth: Eliminating gluten is healthier
In people without celiac disease, eliminating dietary gluten isn't helpful and could be detrimental.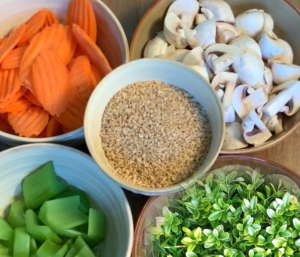 Gluten is a protein found in wheat, barley, and rye grains, and remember that proteins are healthy.
"If you don't have these health problems but avoid gluten anyway, you may not get the vitamins, fiber, and minerals
you need. A gluten-free diet is not a weight-loss diet and is not intended to help you lose weight," the NIDDK writes.
 The USDA recommends that whole grains are an important part of our diet. Using whole grain bulgur wheat in casseroles, soups, salads, and even baking can provide the vitamins, fiber, and minerals we need.
Read more about the nutritional benefits of plant-based, whole grain bulgur wheat here.